Here are a few places where my photos have show up in the world.
Glow for Beyoncé
Live on Fox
In 2004, Beyoncé performed 'Naughty Girl' at the Fashion Rocks show at Radio City Music Hall, which aired live on Fox TV using my library of black light photos as part of the set decoration.
---
The Cover and Lead Story on The Economist
Glow photo used on the cover of The Economist, May 2003 "The Beauty Business" issue. An excerpt:
'The search for beauty has always seemed frivolous to some, and not just to those of the male persuasion. Puritans, who once squawked about the evils of lipstick and facepaint, now have fresh moral dilemmas to wrestle with. If the beauty business deceives people into spending money uselessly or harmfully, should it be stopped from doing so?'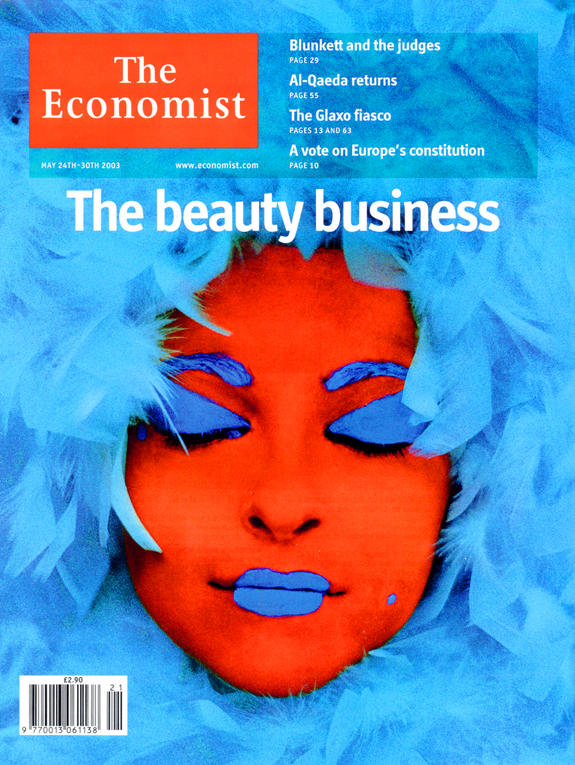 ---
iTunes 80's Pop Essentials Collection
Apple used this Glow photo for the album cover for their collection of 1980s pop hits.
What a decade! Walls were falling, volcanoes erupting, and a breakthrough gaming system called Nintendo was gaining traction in rec rooms across the country. It was the '80s — change was in the air, and things were every bit as revolutionary where great pop was concerned. So, while Michael Jackson, a star even as a wee one, reinvented himself with one glittery glove, some killer moves, and a monster hit named "Billie Jean," newly minted diva Madonna was ascending "Like a Prayer" to the pop heavens, mousse-maned new-wavers Duran Duran were stalking the scene and "Hungry Like the Wolf," and Norwegian trio a-ha was seizing the airwaves with the animated video for "Take On Me," which hit heavy rotation on a brand-new network called MTV.

Listen here.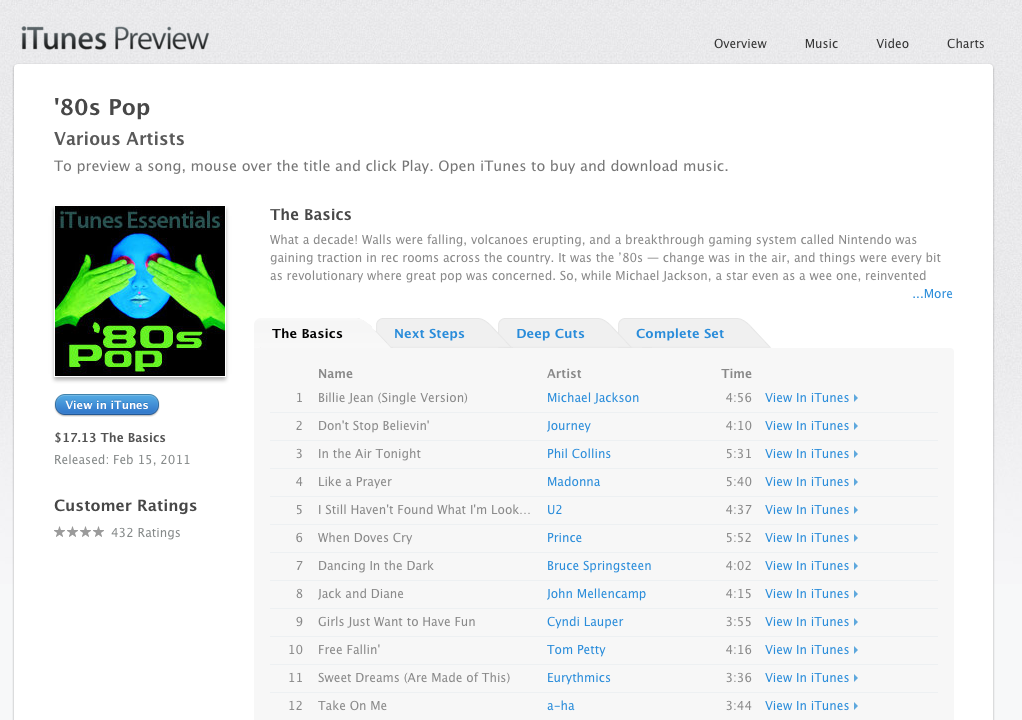 ---