Reimagining the Tech Conference for
Google Cloud Next
Leading a team of designers and researchers in a concept pitch for Google Cloud Next, we completely reimagined the entire conference experience, showcasing Google's formidable technologies to fundamentally re-shape how we interact and share ideas in the conference setting. As a research-based, user-centric studio, we conducted interviews among our peers across Idean and our partners, then prototyped and iterated relentlessly until we refined our concept to elevate every aspect of the experience.
---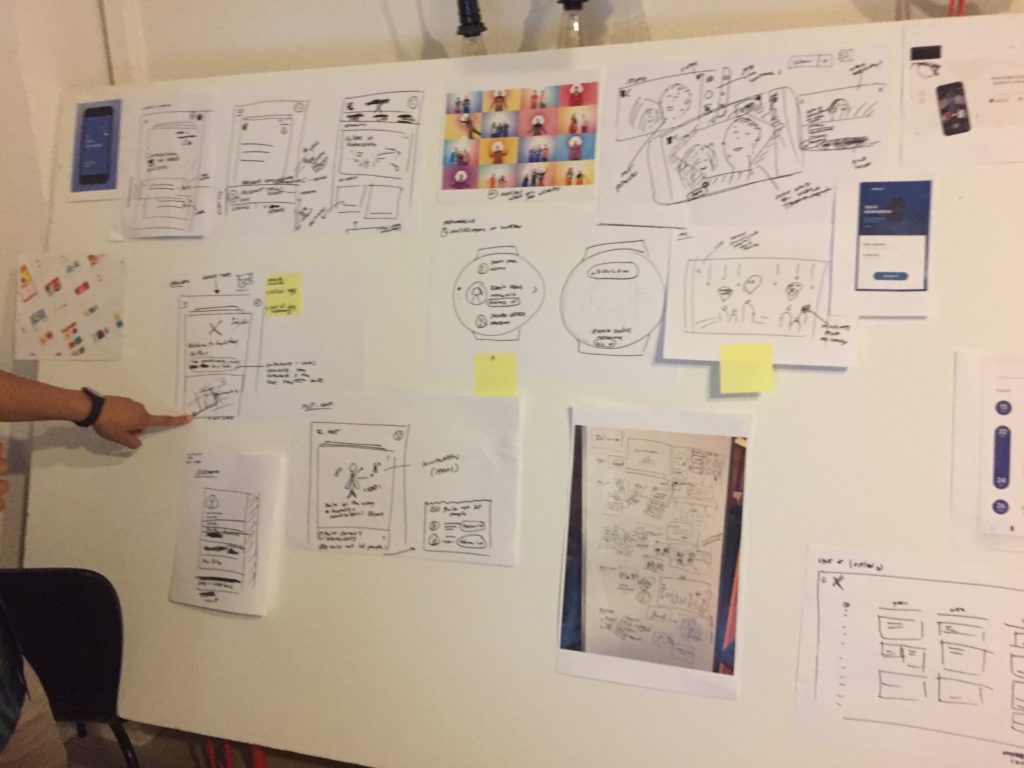 This exercise resulted in:
An Event Management AI, multiple carefully created User Personas, a tappable prototype of Web and Mobile experiences, wearable Experience Design, representative User Journey video, a strategic Experience Vision, a completely new piece of Industrial Design to facilitate interactions and a navigable VR model of our vision for the future of Google's events.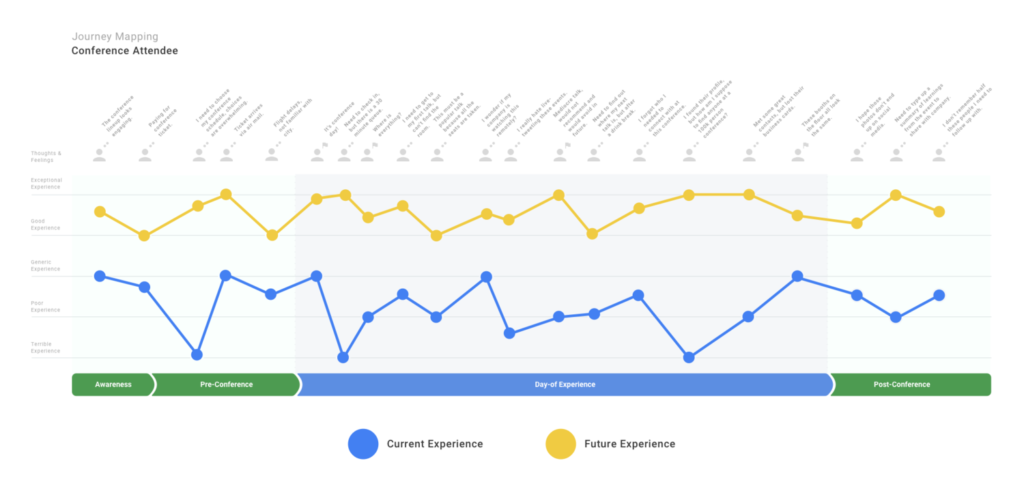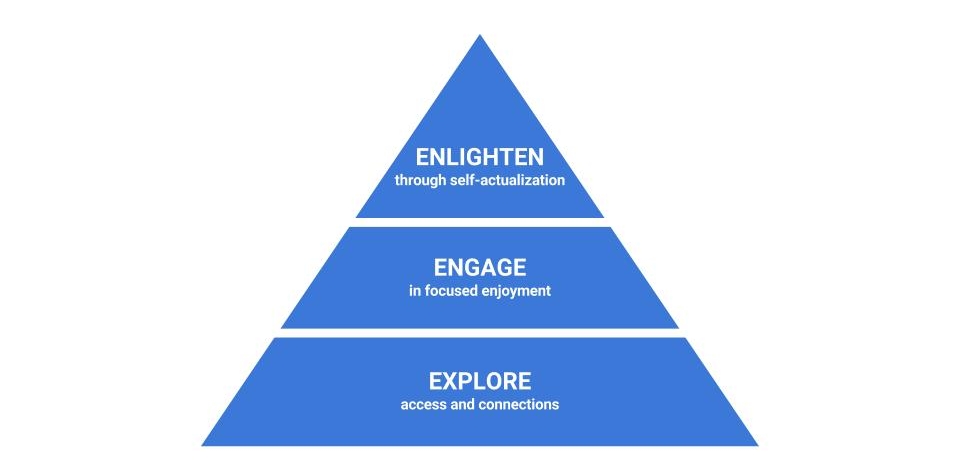 Inspired by Abraham Maslow's hierarchy of human needs, we developed a strategy to clear obstacles to basic experiences that allows us to focus on transformative events for stakeholders of all types. Engaging users and facilitating access to real experiences is the foundation of this approach.  Using simplified technology as an enabler gives users the ability to explore access to experiences and real human connection. We carefully defined and considered numerous perspectives, with different needs and desires, that drove the creation of our solution.  Just a few of them include: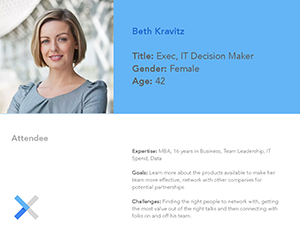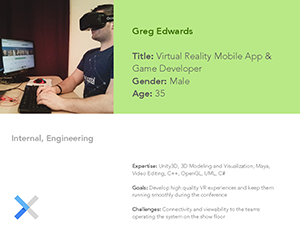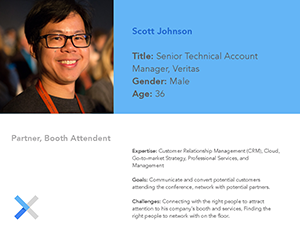 The foundation of this experience was a thoughtful application of artificial intelligence to create a truly agentive technology. We started by building a persona of the individual by analyzing social networks in the on-boarding process. From there, we composed a schedule of events inside and outside of the event that were designed to delight the user. Then we continually adapted these recommendations from passive and actively collected measures of engagement. By visualizing this approach across the entire population of conference attendees, both in person and remote, this took on an elegant and organic form that would be as personal to each user as it was powerful. By visualizing this approach across the entire population of conference attendees, both in person and remote, this takes on an elegant and organic form that is as personal to each user as it is powerful. We called it AIris.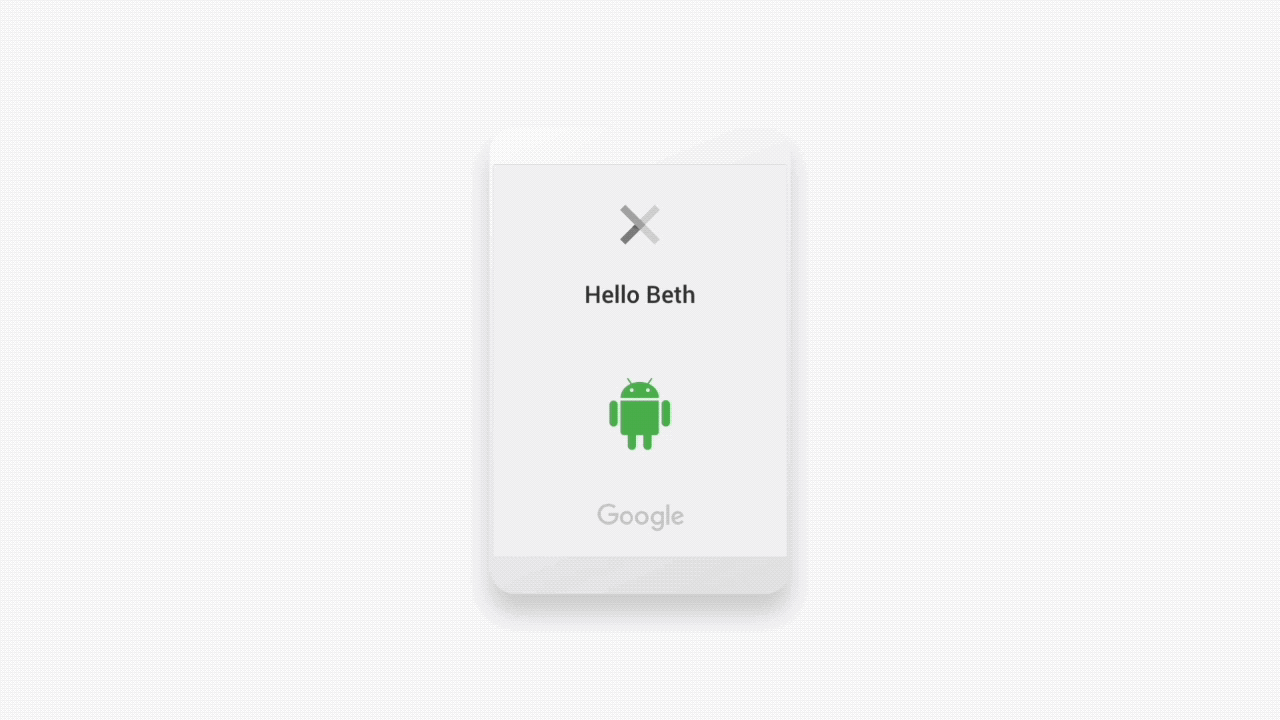 Effortless On-Boarding
AIris would automatically craft a profile, and subsequently recommend a schedule of events for your complete experience; not only at the conference, but in the host city, aligned with your personal interests. This process could also facilitate travel, entertainment, and other lifestyle options to support every aspect of the holistic experience.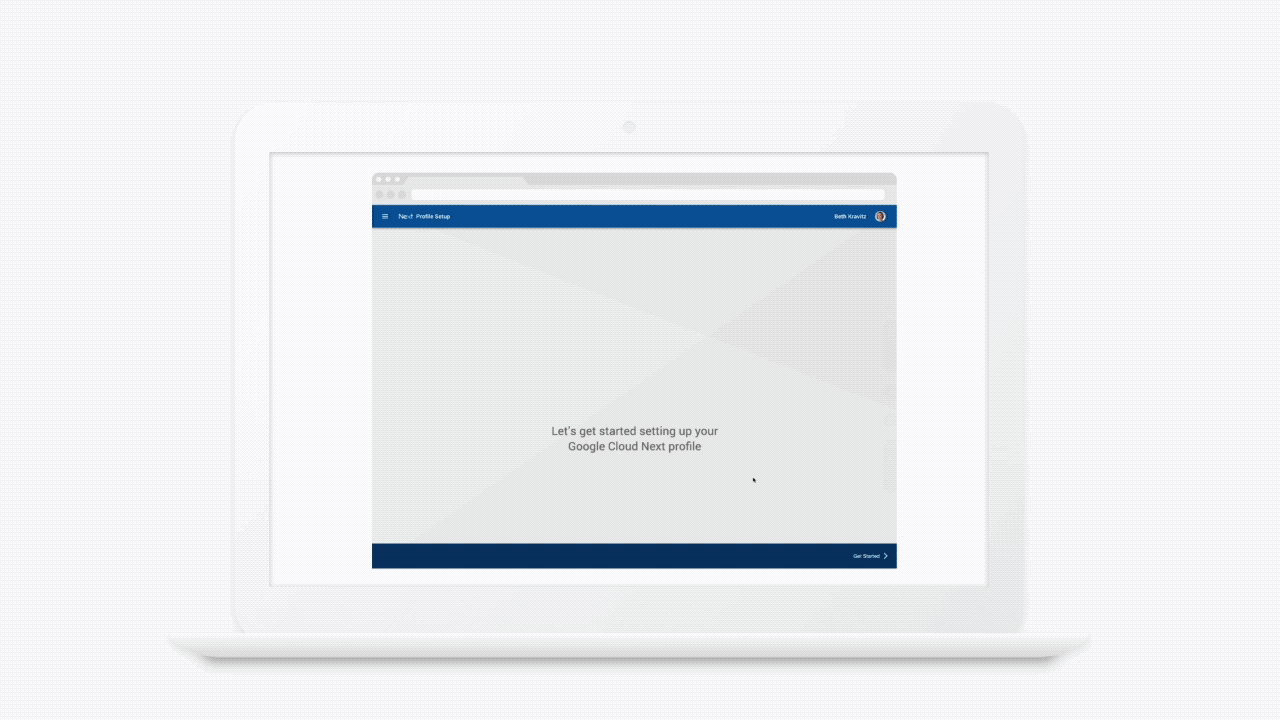 AIris would use your profile and proximity to facilitate introductions with high value networking opportunities. A wearable notification that would transition seamlessly to the mobile app, opening an AR view to identify people of similar interests to strike up conversation.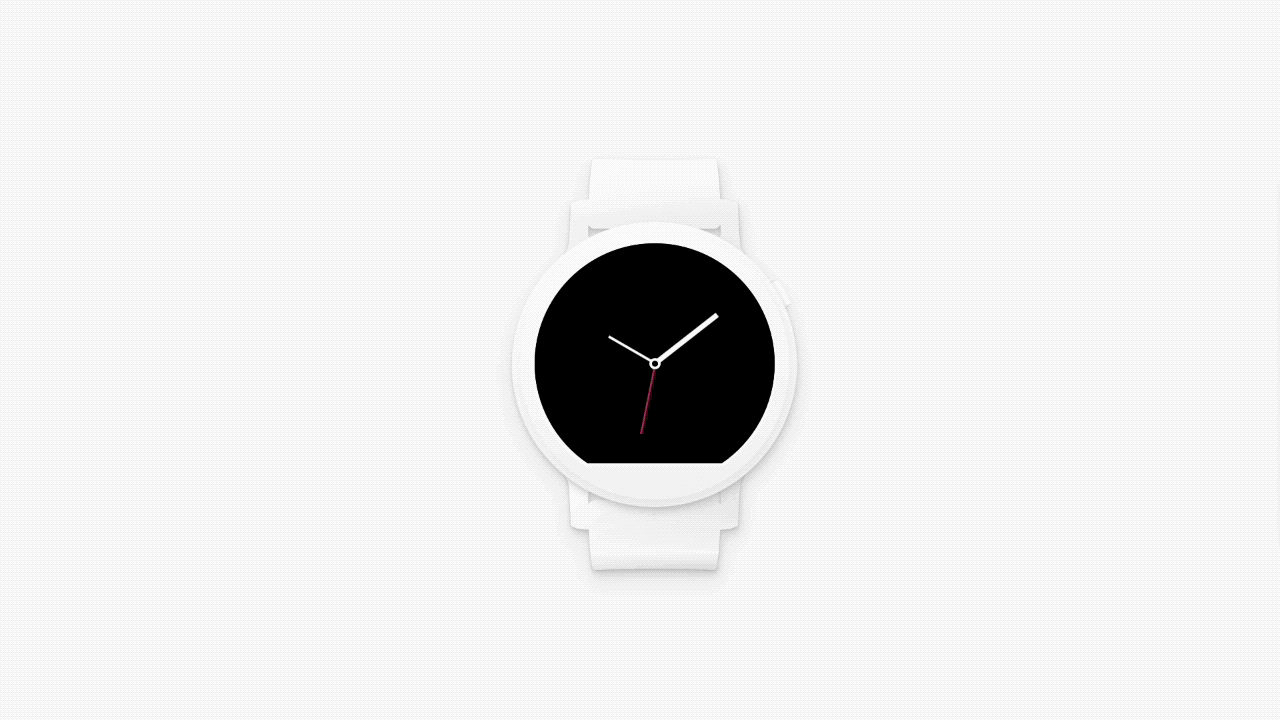 Adaptive Schedule Changes
AIris would assess your level of satisfaction and engagement throughout the event. Your reactions to highlights, combined with an alteration of your level of satisfaction, would drive recommendations to change your experience to better meet your needs.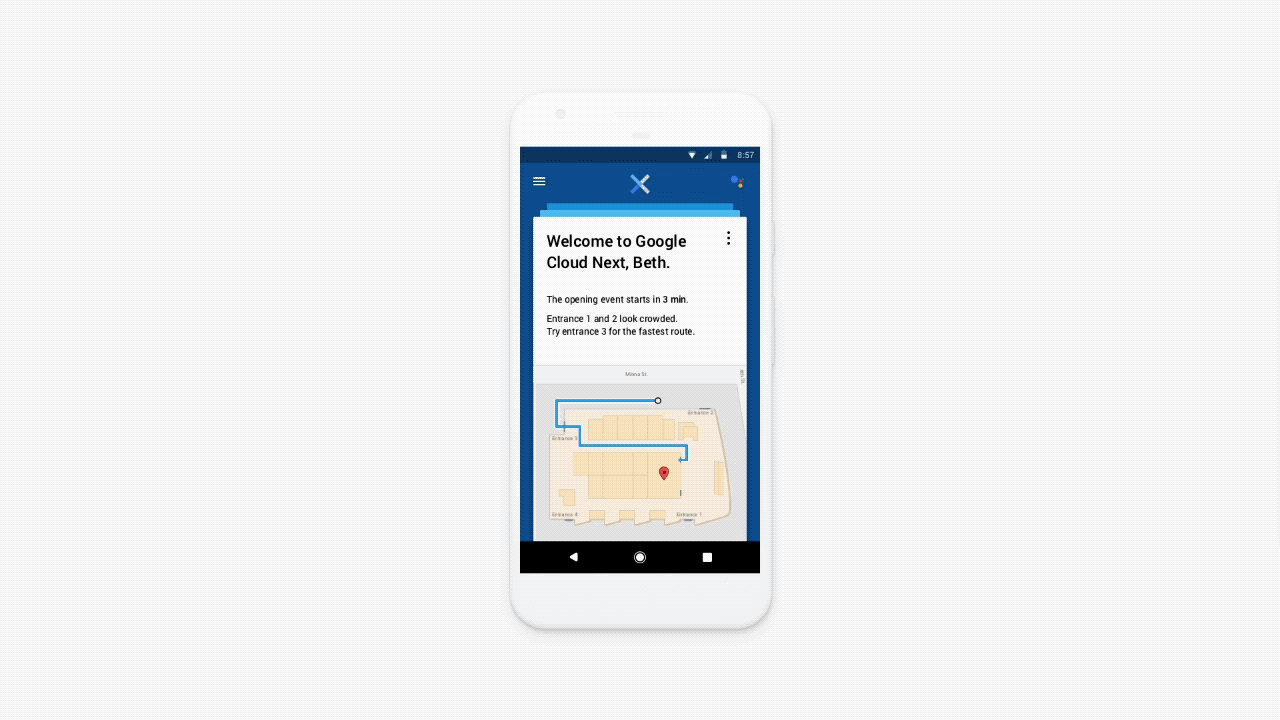 We've also envisioned a contextually aware content sharing action. After attending a session presented by someone who is in the user's Salesforce instance, they are able to capture that highlight to build more strategic, personalized, and human b2b relationships.Now that you've made a great connection, ensure that you follow-up by exchanging information and connecting to further your relationship. It's as simple as taking a selfie. Face recognition and social integration exchanges information to the degree defined by the user. All interactions, active and passive, are collected in a living record within your daily summary.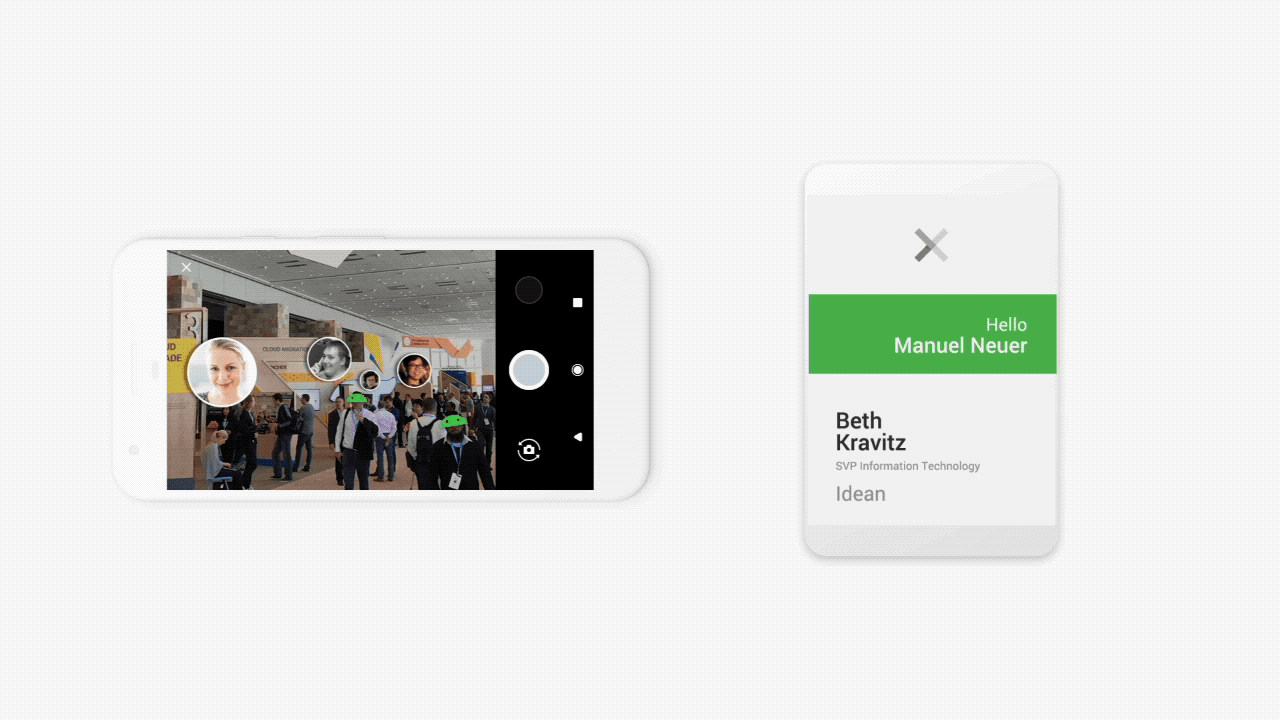 The future of the event experience is immersive, responsive, and device agnostic. We envision an environment of rich media display that reflects the experience of a global community in real time; connecting participants across physical boundaries between venues, bringing Google Developer Groups face-to-face with in-person participants; Showing deep and personal insights about their experience; And transforming the environment itself into the most engaging interaction of all.