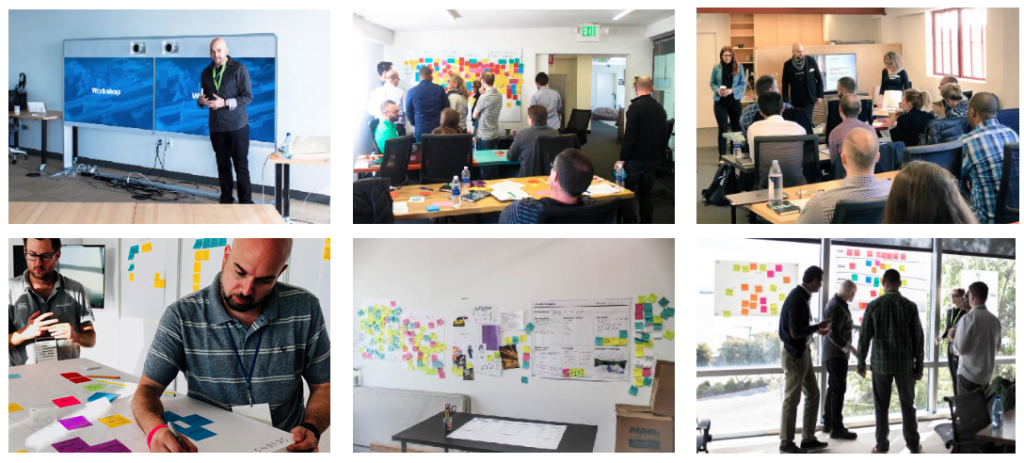 As a User Experience and Product Design Leader my work focuses on establishing an Agile-based design process employing research methodologies, interaction design and prototyping. In managing teams, I facilitate business innovation workshops and conduct research that helps companies identify the right strategies while also mentoring designers through processes that streamline efficiency and maximize output. I lead teams with humanity, transparency and empowerment.

As a local design leader, I manage teams throughout Los Angeles and cofounded NELAUX, a local organization with 2,000 members fostering the Northeast LA UX community, where I regularly speak at events and conferences.

AGILE BASED PROCESS & STRATEGY

Business and product strategy
Design process optimization
Product and project management
Agile scrum certified leadership
Team mentorship and management
FUNCTIONAL AESTHETIC DESIGN

User experience design
Information architecture and wireframes
Prototyping and animation
Design system development
Sketch, Figma, Photoshop, Invision, Zeplin, Abstract
DESIGN THINKING ACTIVITIES & RESEARCH

Customer experience and service design
Design workshop facilitation
User interviews and testing
Quantitative and quantitative research
Content and brand marketing
---



Research the problem, business needs, metrics and the needs of those using the product.



Empathize and understand the users and the contexts of the challenge.



Workshop ideas and experiment with new ways of thinking and producing.



Create and execute innovative solutions based on insights and data.



Prototype and test designs to develop the right solution first and foremost.
---
"Jon is the very model of a modern UX designer — user-centric in his worldview, collaborative in his approach and agile in the day-to-day chaos of a startup. He casts a wide net in his analysis of the problems to be solved while remaining rigorous in the application of the tools of UX design to drive toward finding solutions to the user's problems. He's able to challenge assumptions in a way that leads to more elegant, and often simpler, solutions but keeps his eye on the horizon."

Ken Rudman
Product Management Director, Parks Digital Platform
Walt Disney Parks & Resorts

"Jon consistently delights regardless of the level of difficulty of the project, but is particularly inspiring when devising design strategy and vision under the most demanding circumstances. Some of my favorite moments of collaborating with Jon came during the most physically and mentally grueling endeavors we've pursued together. He is an indispensable partner for anyone looking to define and execute true human centered innovations in design, products, and services."

Reed Fehr
Program Director – Customer Experience
Idean, a Capgemini company