Mobile Communication and Mediation App for Separated Parents
coParenter is the first app designed to help separating, divorced and never-married parents communicate, manage and organize everyday coParenting responsibilities, helping them save money, stay out of court and make better decisions for their kids through an AI-based dispute resolution engine that helps parents resolve conflicts and make agreements without using expensive attorneys, courts or even having to be in direct communication.
See it live: https://coparenter.com/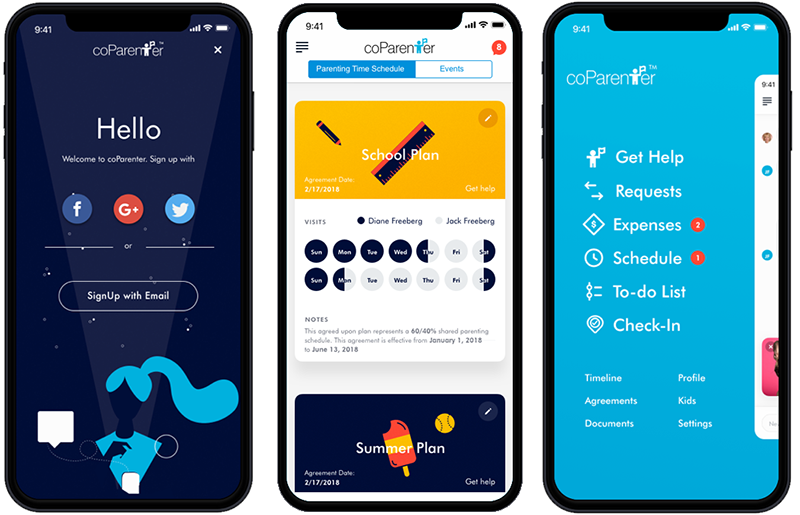 Drawing on my mobile social network experience, I have been working with coParenter on the alpha release version of their mobile app with a focus on complex workflows for a conversation-based UI, schedulers and dispute resolution tools.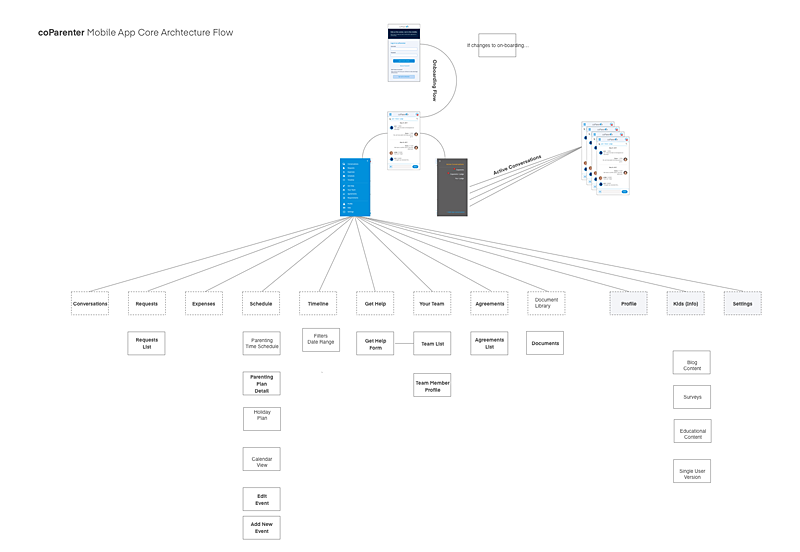 The UX designs focused on creating a seamless, visually-enhanced and conversation-based / chat interface for users who are naturally stressed, emotionally heightened and confused about how to proceed with the complexities of coparenting with a partner where other areas of communication are potentially completely broken down. The UI is meant to be self-serve and allow users to record and communicate in exacting detail requests, budgets, schedules and more without the use of legal counsel. In the event that legal mediation is needed, it is available on-call, inline and as a natural extension of the interface design.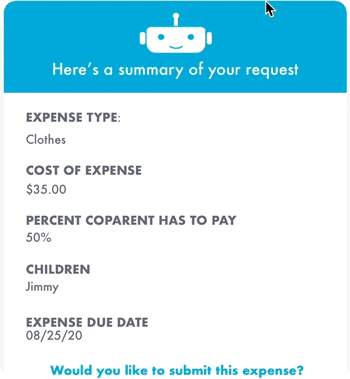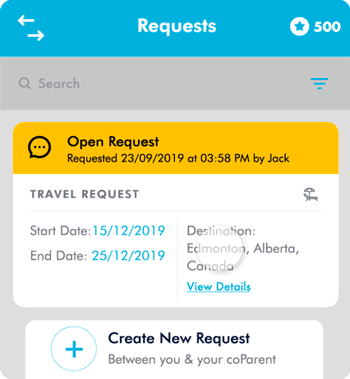 ---
Working with the product owners, on-staff legal counsel and the engineering team to identify use cases and solution strategies for specific legal requirements, I developed wireframes and prototypes that would then be adapted by the visual design team to create a comprehensive clickable version of the entire application for development.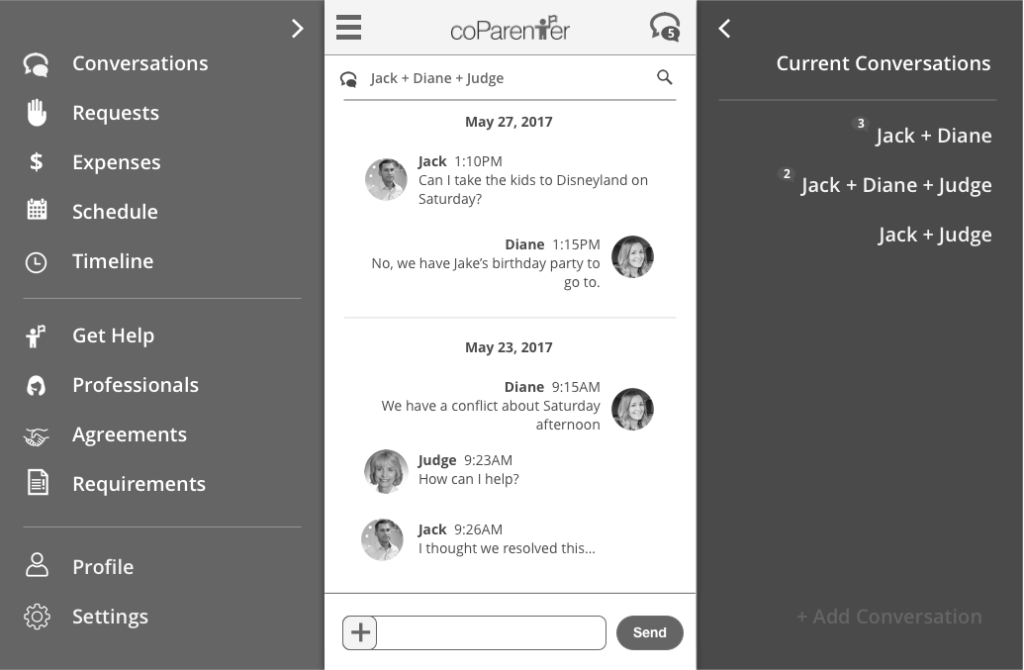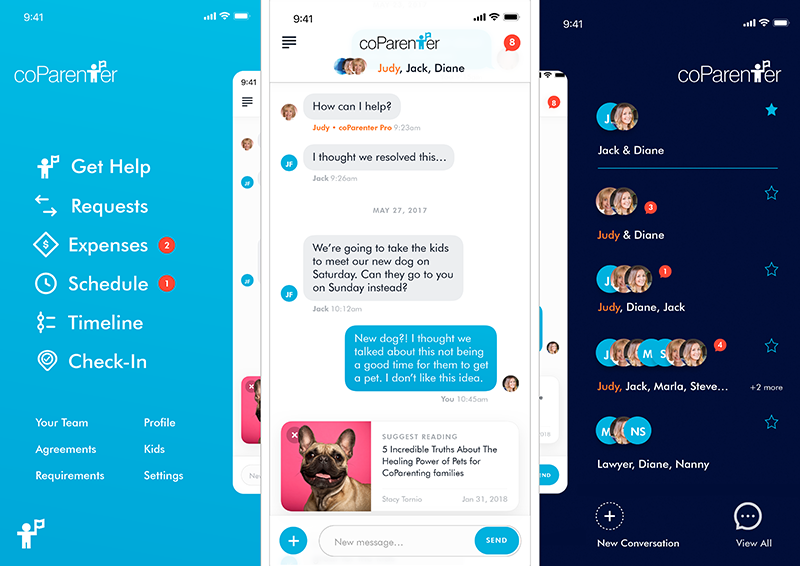 ---
Detailed sketching sessions helped to identify the best design choices for the complexity of the information that was required for users that would be in various stages of the divorce process, with varying degrees of emotional reactions. Therefore the tools needed to be simple and intuitive and allow for users to be able to focus on communicating correctly and easily and often non-verbally. When disputes would occur, mediated help was a click away.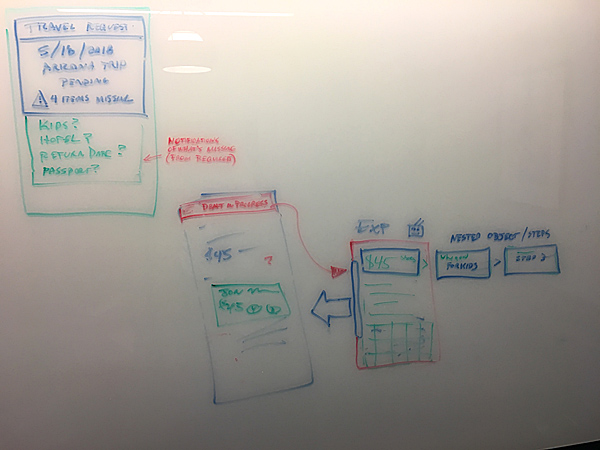 ---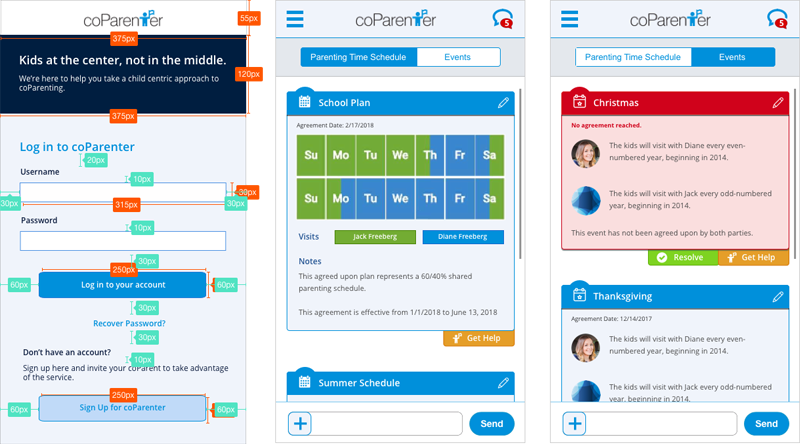 ---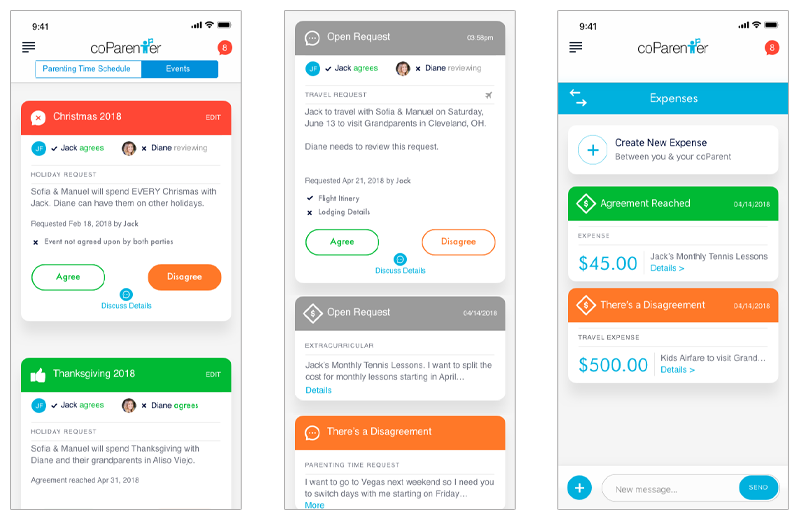 ---
Final UI Style Guide and Object Library