B2B Compliance and Risk Management Application
Avetta provides an enterprise SaaS based solution for organizations to manage risk in their supply chain. From enabling organizations to connect with prequalified contractors, to assisting contractors in maintaining compliance to be qualified to perform work.
---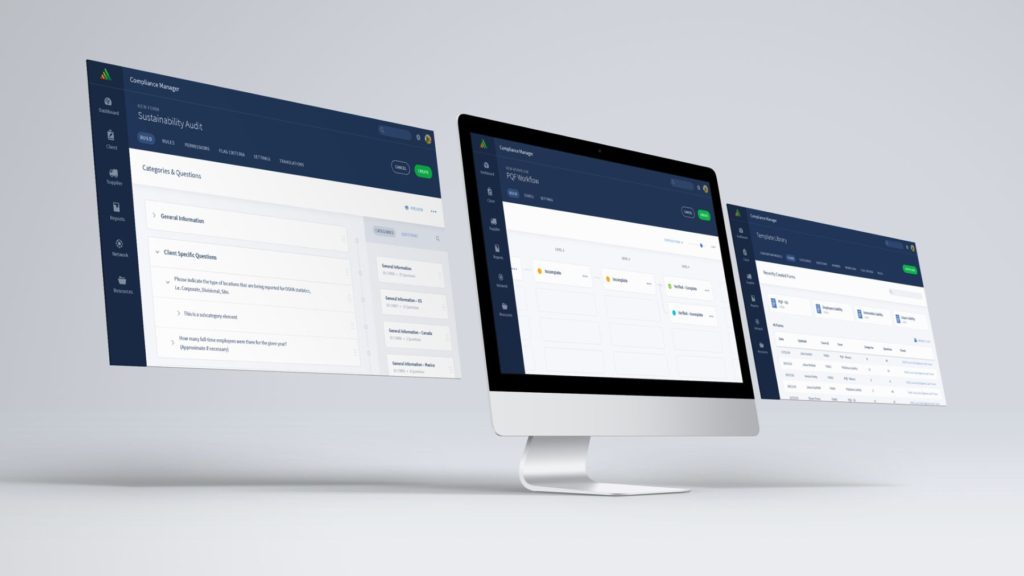 The Avetta project was in flight when I started at Idean. A comprehensive 3- month research study had been conducted with stakeholders and customers and the project was in the design phase. I came aboard to help guide the implementation of wireframes, a visual pattern library and overall project plan. Working directly with the client, I directed our design team onto an Agile scrum process to align with their engineering teams for more streamlined delivery. I also lead an internal design sprint to improve the visual design language that better matched the client business strategy and brand.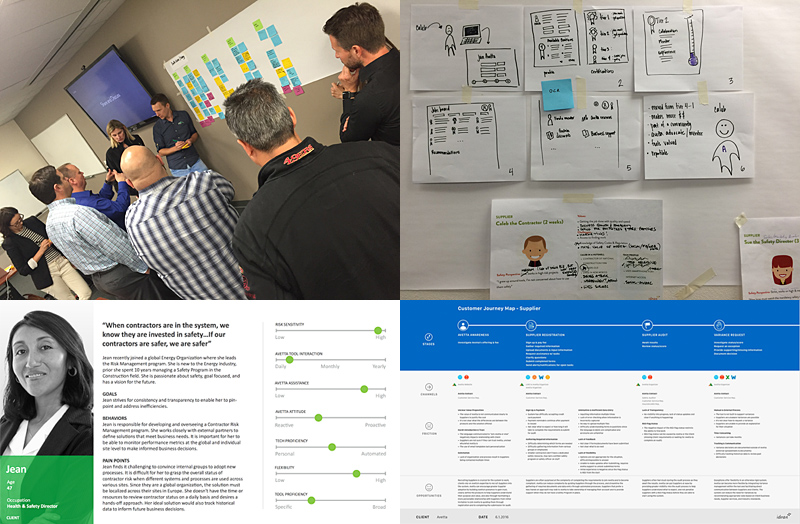 In the design phase, we worked in agile to provide concepts, prototypes, and detailed wireframe specifications for various aspects of the application across 3 user groups (Client Users, Supplier Users, Internal Avetta Users). Before we could do that, we needed a deeper understanding of the product. Since no documentation or requirements existed we began by examining every screen in the demo account to understand it's purpose, we held many working sessions with Avetta, and we drew relationship & behavioral models to see the big picture.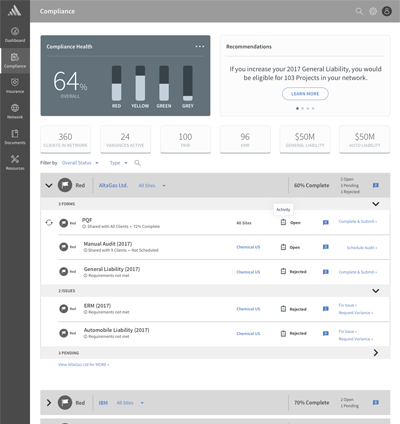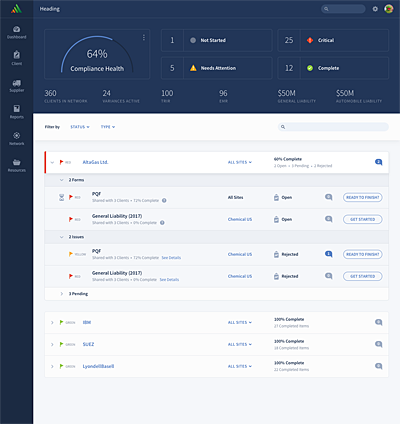 Following an internal Design Challenge to "Create a concept for a sophisticated enterprise software of a multi-million dollar company," we reached a visual direction the client approved.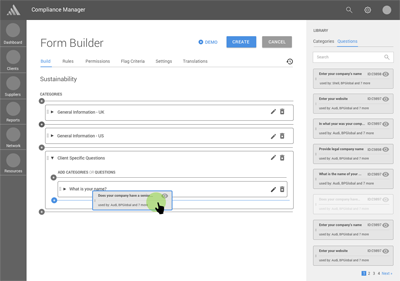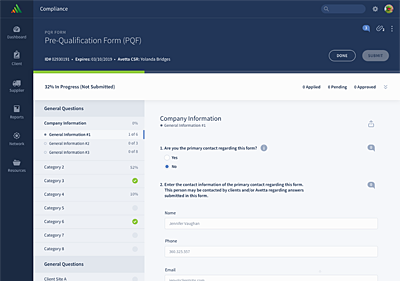 ---
A comprehensive visual asset style guide was developed from the components of the final mockups, based on the company brand guidelines. These objects were delivered to the client engineers to be built and integrate as dynamic coded elements such that repeatable patterns would be established within HTML, CSS, and JavaScript.